The Organizers have been closely monitoring the situation and, due to the health concerns and risk to life caused by the spread of the coronavirus disease (COVID-19), that will still affect our all life and lifestyle in the next months, have decided to postpone Unconventional and Green AIM Workshop, the new dates are June 24-25 2021.

Unconventional and Green AIM Organisers will keep you posted here on conference updates.

For any further information, please do not hesitate to

contact us

.
AIM 2020  Advanced Inorganic Material
We are glad to announce  the III Edition of the Workshop "Advanced Inorganic Materials: green and unconventional synthesis approaches and functional assessment - AIM 2020" that will be held in Bari (Italy) on 25-26 June 2020.
The AIM 2020 Workshop intends to present an overview of the recent developments and updated results in the field of unconventional and green synthesis of advanced inorganic materials and illustrate their potential for heterogeneous catalysis, energy storage and biomedicine.

Lucia Curri and Silvia Gross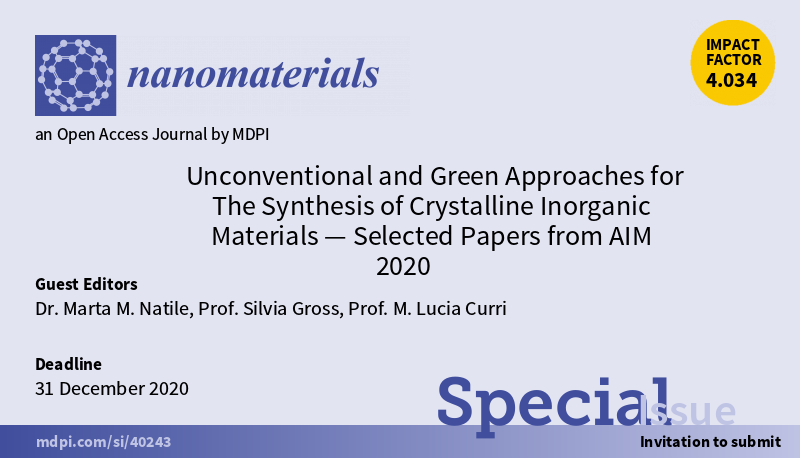 https://www.mdpi.com/journal/nanomaterials/special_issues/AIM_2020_nano
Recognized by